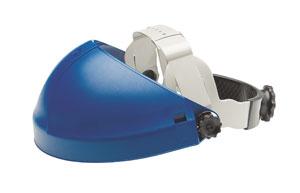 3M™ H8A Deluxe Ratchet Headgear
Item Number:
82501-00000
---
Five-position crown strap with ratchet adjustment offers comfortable, snug fit. No snaps, caps or bands. High-strength thermoplastic crown provides impact resistance over a wide range of temperatures. Easy-Change feature allows for quick faceshield replacement. Meets the High Impact requirements of ANSI Z87.1-2003.
WARNING: All faceshields must be worn with safety glasses or safety goggles.
---
---
We Also Recommend