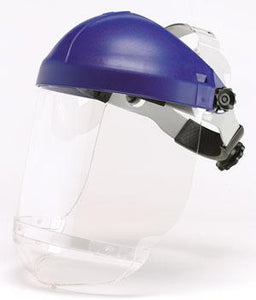 3M™ HCP-8 Headgear with Chin Protector
Item Number:
82521-00000
---
Features 5-position crown strap and adjustable ratchet suspension. Floating window suspension helps distribute weight and reduces the shock of impact. Faceshield sold separately. Meets the requirements of ANSI Z87.1-2003.
WARNING: All faceshields must be worn with safety glasses or safety goggles.
---
---
We Also Recommend