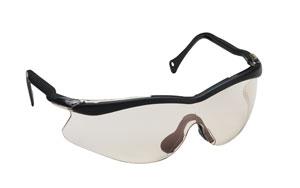 3M™ QX™2000 MinimIzeR™ Safety Eyewear
Item Number:
665574341
---
Designed specifically for work around shielded welding operations or under welding helmets. Reduces infrared (I.R.) with excellent UV absorption. Helps protect against some infrared radiation and "flash burn", a common and damaging hazard that occurs when workers are exposed to welding arcs. DX™ anti-fog hard coat helps protect lens from fog, scratching, and many chemicals. Meets the requirements of CSA Z94.3-2007 and the High Impact requirements of ANSI Z87.1-2003. Case quantity 20 Ea.
Warning: Not designed to be worn as primary eye protection in gas welding, gas brazing, gas cutting or similar procedures.
---
---
We Also Recommend