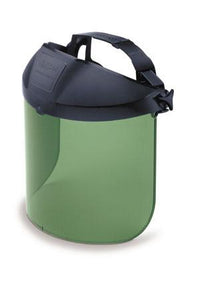 Protecto-Shield® Prolok® Headgear
Item Number:
11380048
---
Tough thermoplastic headgear provides impact and splash protection and features heat-resistant browguard. Specially designed with chemical splash drip edge to prevent fluids from splashing down inside the visor. Easy sizing and tension adjustment for individual visor positioning. Easy visor attachment/replacement.
Note: Faceshields and face screens provide secondary eye protection only and must be worn along with approved primary eye protection, such as safety glasses or goggles, in order to provide complete eye protection.
---
---
We Also Recommend